Here is our list of the top VPN companies:
How to find the best VPN for you?
Currently, there are thousands of both paid and free services available on the market. Many of them are similar in what they offer. However, there are some key details
you need to focus on before choosing the optimal VPN solution.
With so many utterly biased choices, it often becomes hard to distinguish which software will serve you well and which VPN is a marketing gimmick. Time4VPN reviews
are entirely driven by VPNs that can offer a superb user experience and offer great value for money.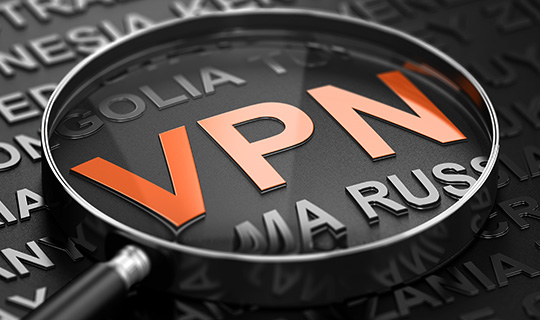 Here's a list of some of the most important VPN parameters we have compared:
Price
Customer review scores
Usability
Customer support
Security features
Streaming services availability
Torrenting
Speed
What is VPN?
A Virtual Private Network, or VPN for short, hides your location and IP address to improve your online privacy. A VPN does this by encrypting all data on your device and
routing the encrypted data through an intermediary server. This method ensures that your identity is not visible to any person or entity you connect with online.
Advantages of VPNs
The market for VPNs has grown considerably in recent years, and the trend shows no sign of slowing. A study conducted by ReportLinker projects the global VPN market to reach $77.1 billion by 2026, triple the numbers we saw in 2019. Customers worldwide are becoming increasingly attracted to using VPN solutions as a part of their everyday lives. Let's see what drives those numbers up.

Improved network security
Remote work has become a standard in many industries. Many businesses have different schedules, like remote & hybrid models. With the help of a VPN service, companies can rest assured their employees aren't targeted by ISPs, advertisers, and attacks.
On the other hand, people can safely browse public Wi-Fi networks where they can avoid man-in-the-middle attacks and potential data leaks.

Hidden private information
Everyone is vulnerable to hackers – that's just a fact of life in this day and age. A VPN is the best way to keep your personal information safe. With a VPN, you can ward off any potential cyber attackers with encrypted traffic that hackers can't decode or access.
specially on public Wi-Fi networks, internet identities are always at risk of being stolen or inadvertently exposed. Using a VPN online shields you from snooping eyes and keeps your data secure.

Bandwidth throttling avoidance
Internet service providers use bandwidth throttling to control the speeds at which customers can load sites and stream videos. This allows them to make more money off of customers who are willing to pay for faster speeds – whether they are using the internet heavily or not.
he best way to avoid bandwidth throttling is by using a VPN, which allows you to connect through another server (which may be based in the same country or in a different one) and bypass your ISP.

Geo-restricted content availability
Many streaming services such as HBO Max or Netflix keep track of IP addresses. If one is located in a country like Norway, the service will show only Norwegian content. However, in some less liberal countries, content is filtered, so some of the mainstream movies and TV series will not be accessed.
VPN lets you get another IP address. As a result, you can use an American IP address to access what Netflix US can offer, for example, and watch your favorite movie regardless of your location.

Censorship prevention while
abroad
Given that people are working remotely and traveling more, they're looking for ways to enjoy entertainment while on the go. If you spend some time in a foreign country, you will most probably encounter issues streaming your favorite content or even opening some websites.
That can easily be fixed with VPNs, as virtual private networks allow you to watch your favorite movies and open your local website when abroad.

Tech support costs reduction
Business owners find tеch support as a costly endeavor. And rightfully so. It requires companies to hire skilled IT professionals, and on top of that, servers are very expensive.
Using a VPN can reduce the cost of maintaining servers because support can be outsourced to third-party service providers supporting a lower cost structure since the operating costs are distributed between many clients.

Money savings
Many SaaS companies apply a dynamic pricing strategy to attract clients from around the world to subscribe to their services. Since customers living in developing countries cannot afford to pay much, businesses often compensate for their lost benefits by surcharging clients from developed countries.
Although VPNs are primarily used to protect your online privacy, customers can also use them to bypass geographic restrictions and subscribe to services that are much less expensive in other geographical regions.
How to choose a VPN in 2022
Picking a reliable VPN in 2022 is crucial if you value your online privacy. What you will find on our list are the best VPNs that you can find on the market as of today. Let's see what you should look for before signing up with a VPN service.

Customer reviews
The single most important thing when selecting your next VPN provider is how good their ratings are. Imagine choosing a sub-$5 dollar virtual private network service that offers you amazing maximum speeds, great security, and many other perks. But it cannot unlock Netflix libraries, and the promised speeds are not the real ones. What's the point in subscribing, then?
"Tying the knot" for 2 or 3 years can be a good deal only if you know that others customers are happy with what they have received. Check if positive reviews are authentic. Also, pay attention to negative ones. Are they specific, or it's just another service doing black marketing?

Price
A VPN subscription isn't the most expensive thing on the planet, that's for sure. Most VPNs are available for under $10 on a long-term subscription, but every cent matters. The average US household spends more than $200 monthly on subscriptions alone.
For individuals, spending $5 extra per month might not be the end of the world, but if you own a company, you can save a whole fortune.

Usability
Virtual private networks are an advanced cloud-based technology that requires a lot of knowledge. The best software is not the one with the most advanced options. It is the one customers can make use of.
You should choose a VPN that lets you install files in a couple of minutes and then launch it within three or four steps. While customizations are a great added benefit, VPN providers should satisfy the needs of both beginner and tech-savvy users.

Streaming services
Millions of downloading VPNs with the single goal of accessing geo-restricted content. Whether you want to watch Netflix abroad or you wish to unlock content unavailable in your country of living, you should pick a VPN that unlocks many libraries and has a way to bypass the defense mechanisms of streaming platforms.

Security features
Users purchase VPN services because they want to ensure nobody can track and steal their private information. 256-bit AES encryption and IPv4/IPv6 leak blocking have become an industry standard.

Customer Support
P2P torrenting can be used to download video games, music, and blockbuster movies. If you have taken the risk, you should not allow any room for error, as it will cost your dearly. Still, Time4VPN does not support using a VPN provider for illegal activities (which includes copyright infringements.)

Torrenting capabilities
You should always choose a platform with live support. 24/7 customer support has evolved into standard practice, and while it is not mandatory for a great user experience, it is always a relief if your VPN offers it.

Speeds
When choosing a VPN provider, you should take speed into consideration. A fast VPN provider will not sacrifice buffering speeds and will have small bandwidth losses. This is important if you want to be able to stream video or download large files without any interruptions.
Questions & answers
Using VPN is legal in most Western countries. Traditionally, less democratic states and Arab countries restrict VPNs. Ensure the country you are currently residing in allows the use of VPNs, as in some places like China, Iran, and North Korea, this could put you behind bars.
No, free VPN providers are not a good option. If a premium provider has a free plan, it always has slower speeds, limited monthly traffic (there are only a few exceptions), and no streaming capabilities. Free forever VPNs often make money by selling your information to advertisers, and they can even be infected with malware.
You cannot be totally safe online, with or without a VPN. However, having a virtual private network encrypts your data and hashes your logs, so even if there is a man-in-the-middle attack, the chances are you will not be affected.
All of the best VPNs on the market have mobile VPN apps for iOS and Android. And not only that, but you can also add a VPN to your router, Amazon Fire TV stick, Xbox, etc.
You can never be sure if you are completely anonymous, even if providers state the opposite.
Two of the most important things to consider are:
Headquarters of the VPN provider
Crypto payments acceptance
If your VPN service provider has dedicated P2P servers and supports torrenting, there is nothing stopping you from torrenting. But first, you should run a DNS leak test before you go. However, if you download lots of stuff regularly and your provider receives a copyright infringement notice, it is not impossible to hand over your personal details to avoid charges.
While we can prepare ranking lists with our criteria, other reviewers might prioritize other aspects. For us, the best VPN is the one which can live up to the expectations set by its customer base, and offers great usability while not costing a fortune.